Title:
Walked On a Mile Or So (Part 33 of
To Talk of Many Things
)
Authors:
mga1999
and
skyblue_reverie
Fandom & Pairing:
Star Trek Reboot (aka AOS, ST XI, etc.), Pike/McCoy
Rating:
R-ish
Spoilers:
None
Warnings:
None
Word Count:
Around 9500 (!)
Summary:
The correspondence and personal journals of Christopher Pike and Leonard McCoy. Picks up on the same day as the last part, and covers some of the same events.
A/N:
From
skyblue_reverie
: OMG WITH THIS SECTION WE BROKE 200,000 WORDS. Wow. Dude. From
mga1999
: Look, I'm bringing you the gift of a long chapter on my birthday! Isn't it supposed to be the other way around? Must be the senility kicking in.
Click on the gorgeous banner by the awesome
fanarts_series
for series masterlist with links to all prior parts: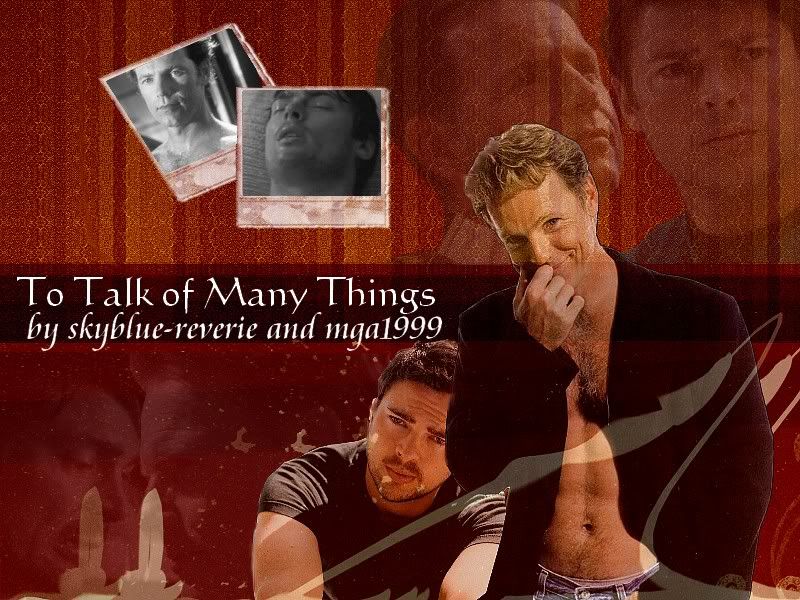 (
Dear diary, my boyfriend and my best friend hate each other, what am I going to do???
Collapse
)
On to
Part 34