Title:
They Said "It Would Be Grand!" (Part 30 of
To Talk of Many Things
)
Authors:
mga1999
and
skyblue_reverie
Fandom & Pairing:
Star Trek Reboot (aka AOS, ST XI, etc.), Pike/McCoy
Rating:
Disappointingly PG
Spoilers:
None
Warnings:
None
Word Count:
Around 3500
Summary:
The further correspondence Christopher Pike and Leonard McCoy. And some other people too!
A/N:
From
skyblue_reverie
and
mga1999
: Here's a (we hope) fun shorter section to make up for the fact that we were so late with the last section. Also, for those of you keeping track of these things, we are invoking our AU rule here. In TOS, you had to be "demoted" to Captain to take command of a ship. We feel, because of the losses at Vulcan, Pike is not the only Admiral who has taken re-command of a ship. Therefore, he is NOT losing his rank of Admiral, but when addressed by his crew and on his ship, he is still Captain. And if you actually made it far in this a/n: the next part has
SUPER PERVY KINKY SEX
. Ha, that got your attention, didn't it?
Click on the gorgeous banner by the awesome
fanarts_series
for series masterlist with links to all prior parts: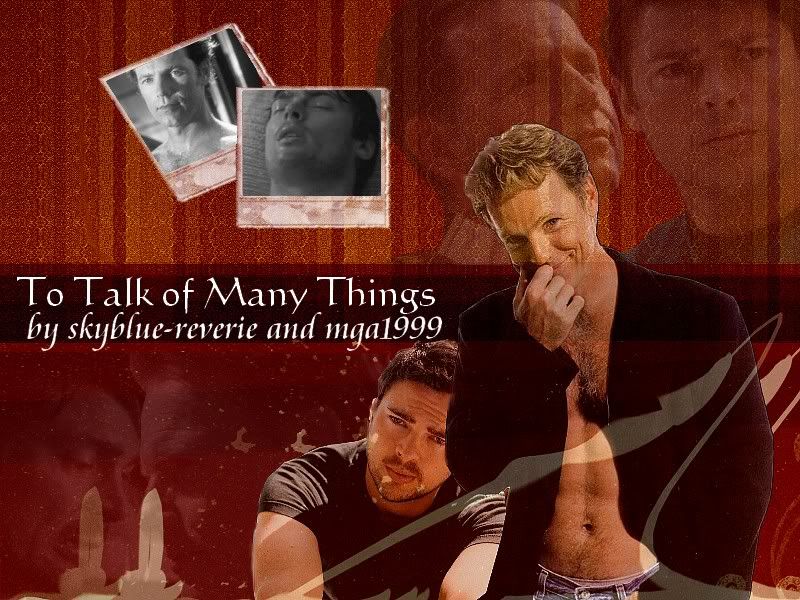 (
Collapse
)
On to
next part